CUSTOMER REVIEWS
3rd time buying their cakes. They make the best alcoholic cakes. You will regret not trying!!!
Adel
I'm a repeat customer… I have always enjoyed your cakes, not only they are unique… not many out there can bake cakes with alcohol, you guys make it perfect! It's not too much… not too sweet, it's perfectly blended. I'll surely be buying more n more soon. Well done Cake Tella… keep up this unique work!
Nirmala Kanasan
Bought the slides/box set as friend's birthday. My friend love it so much! Especially the salted caramel pecan nut crepe cake. I quite love the signature Blackforest Rum, that's super deliciousssss 😋
Edison Chen
One of the best cake I've ever tried. I bought roku gin cake and the ordering process was easy. A little sweet on first bite but gin flavor was just nice. I mix the moss ball and cake together, the flavor was blooming inside the mouth. Cake worth the price and definitely need to try other cakes next time.
Hannah SM
Quality ingredients, attention to
detail & efficient service
experience. Craftsmanship
evident in balancing alcohol,
texture & sweetness, neither too
overpowering nor cloying in its
richness. Absolutely a treat!
Valerie Tan
It was my first time ordering the
box set. The cakes have just the
right blend of alcohol. Love the
Whiskey Truffle and Tiramisu
Kahlua. The sweetness is just right. Best eaten when it's chilled.
Looking forward to my next box
set…. got my eyes set on the
Signature Bailey's!
Weilin Ling
Rich ingredients specialty with
alcohol. Baked with passion. Highly
recommended for alcohol and
non alcohol cake lovers!
Yvonne Lim Hooi Hooi
The signature alcohol chocolate
is so rich and nice! It seems
pricey but definitely worth it to
buy cause of the material used.
Would definitely recommend to
friends!
Wong Carmen
Cake Tella: 31, Jalan SS 26/15, Taman Mayang Jaya, 47301 Selangor
Delivery & Pickup Hours:
Monday - Saturday: 10am to 530pm
Sunday - CLOSED
Cake Tella
STORIES BEHIND
EACH CELEBRATION
Cake Tella launched three years ago when Eddie was just 23 years old. When he
started out, he decided to specialise in crafting cakes that are made with
alcohol. This is an uncommon decision, seeing as most bakers would prefer to
have their products appeal to the mass market. Won't specialising in alcoholic
cakes put his business in a position that would only appeal to a niche market?
Eddie did not think so
"The alcohol part was to create a niche market, to create something special so
people would talked about it, something to stand out," explained Eddie. In a
saturated baking industry where everyone is already trying to bake the perfect
cupcake or mille crepe, Eddie went on the road less taken—and it has paid off.
Currently, two of the best sellers in Cake Tella are alcoholic, the Signature Baileys
Choc Mousse and Tiramisu Kahlua.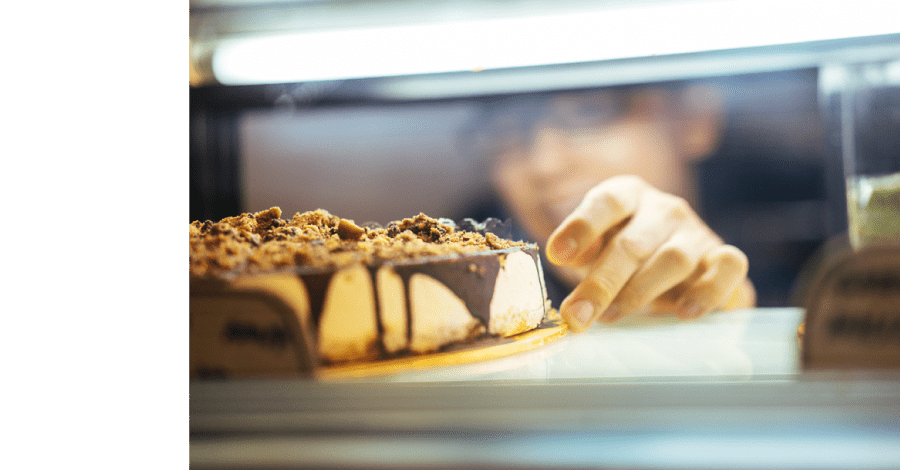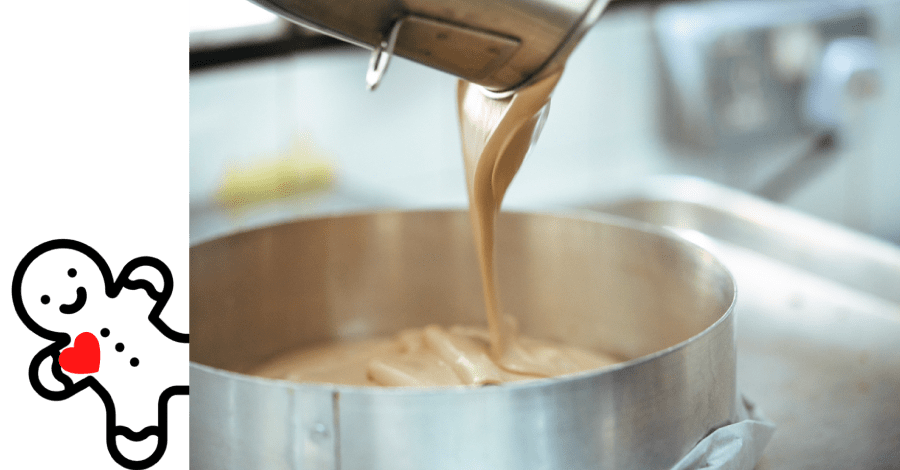 THE BEST HOMEMADE ALCOHOLIC CAKE IN PJ & KL
At Cake Tella, we specialise in alcoholic cakes that are undoubtedly one of the best alcohol cakes that you will ever taste. Our alcoholic cakes are made with premium alcohol and the finest ingredients, and it will leave you wanting for more. However, consumers can be rest assured that our cakes will not knock out any of the cake eaters even if they have a low alcohol tolerance level.
Read More
Rum and Raisin Cake
To all the rum addicts, this cake is for you.
Our rum and raisin cakes are filled with bursting flavours of rum with every mouthful of cake that you take. The raisins are soaked in rum, and the cream is infused with rum. Essentially, every part of the cake has high quality rum incorporated into it.
With 70% rich dark chocolate mousse on a butter biscuit base, our rum and raisin cake have a bold flavour which is perfectly balanced on the sweetness level. This alcoholic cake is definitely a must-try for chocoholic lovers.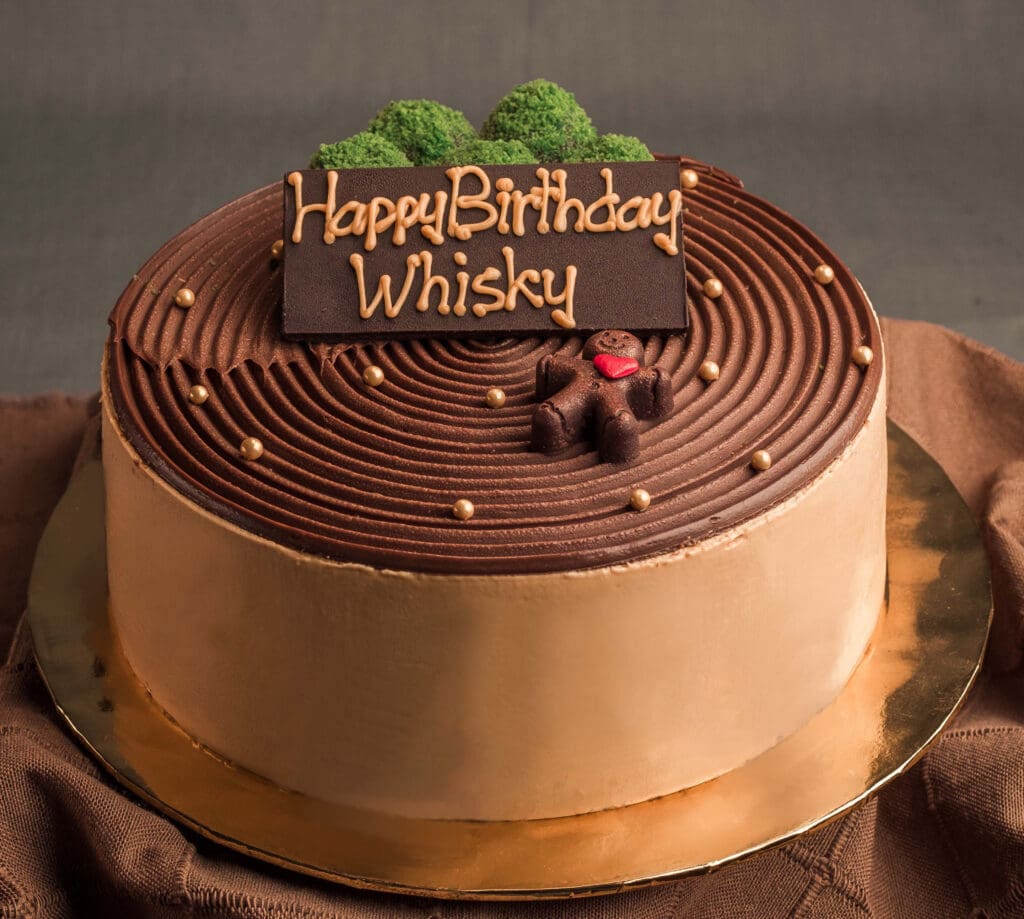 Whiskey Cake
Whiskey is a type of distilled alcohol that is made from fermented or malted grains. After which, it is aged in an old wooden cask for years! When whiskey is paired with chocolate cakes, it brings the cake eating experience to another level. Though both the whiskey and cake have strong flavours, it blends well with each other without leaving any odd taste in your mouth.
What about combining whiskey into chocolate cakes?
Our whiskey cakes are made from whiskey with 40% alcohol and our recipe has been amended several times such that the cake is wonderfully infused with rich homemade coffee ice cream. The rich taste of the chocolate cake combined with high quality liquor makes it one of our best-selling alcoholic cakes.
PS. We also have whiskey infused chocolate balls!
Baileys Ice Cream Cake
Have you ever tried Baileys in a cake? If you have not, you should!
Baileys Original Irish Cream is a fine blend of Irish whiskey and dairy cream. It also has a tint of vanilla flavour in it. When consumed by itself, it tastes sweet (yet not overpowering) and milky.
Our Baileys ice cream cake is made with sweet Lotus biscuit as its base. The chocolate sponge is extremely moist and it is soaked in authentic Baileys Irish Cream. Lastly, the cake is topped off with caramelised crunch hazelnuts to give the cake some texture.
With Baileys being so full of flavour by itself, it makes the Baileys ice cream cake even more inviting and delectable. When you take the first bite of our Baileys cake, you will definitely be back craving for more. This is how flavoursome our Baileys ice cream cake is.
Not only do we offer premium alcoholic cakes, we also serve non-alcoholic cakes such as mille crepe cakes and birthday cakes. Our cakes are baked with the finest ingredients, our desire to offer the best to our customers, and of course, our passion for crafting alcoholic cakes.